Today, I would like to recommend a Japanese restaurant called "IKEDA Restaurant".
We were very glad to have been able to make an appointment for an interview on such short notice. 
【Introducing the owner, Mr. Ikeda】
Restaurant opened in June 2021.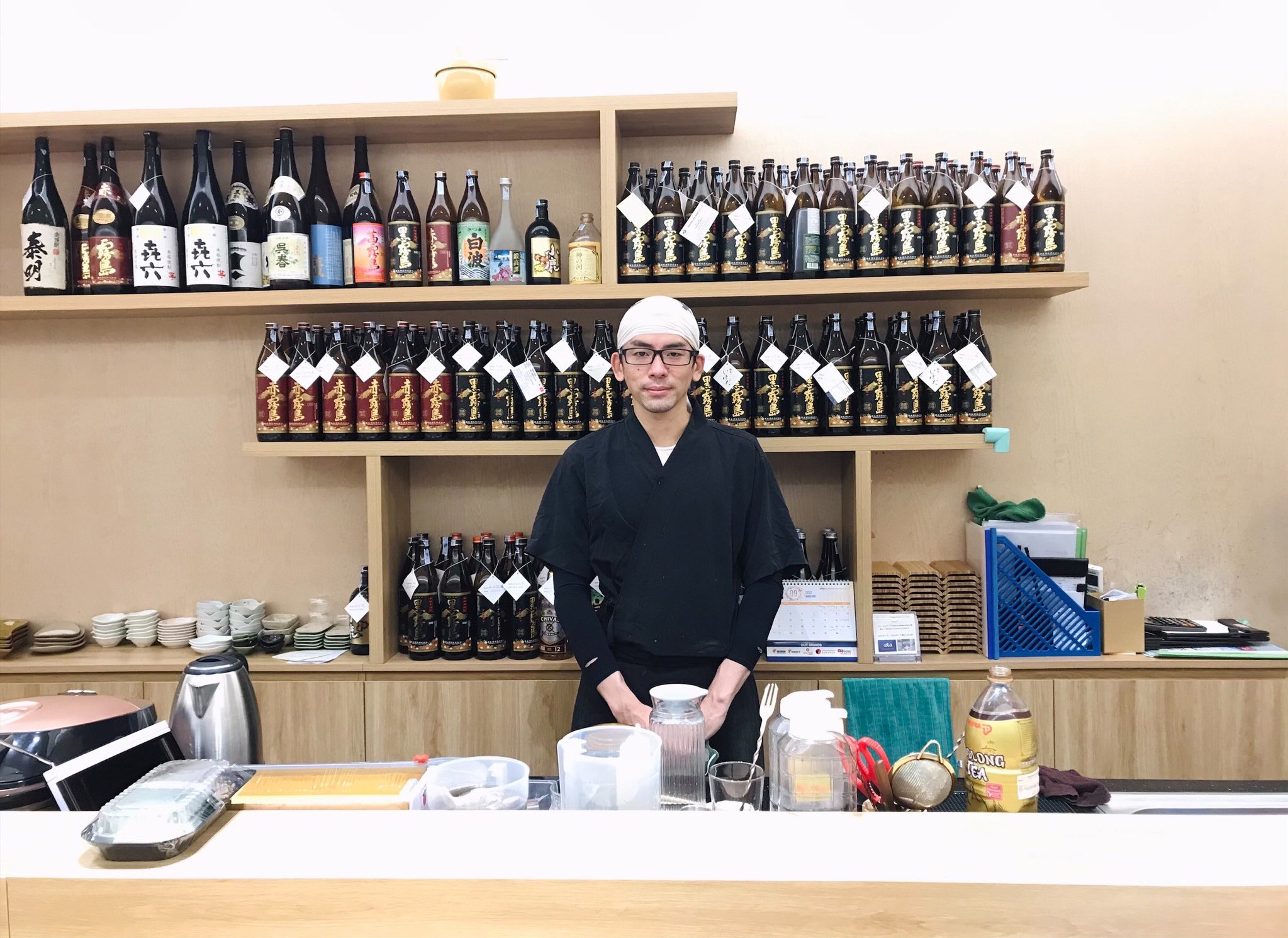 Q)Why did you open a restaurant in Vietnam?
A) I came to Vietnam 6 years ago. I was working in Japan and had left the company after a motorcycle accident. I was about to turn 30 years old and had to decide whether to work in Japan or overseas, and by chance I chose to work in Vietnam. At first I worked in a Japanese restaurant in Vietnam, but because of the subtle differences between Japanese and Vietnamese ingredients, especially seasonings, and because I loved cooking, I decided to open my own restaurant.
Q)Which of the following dishes would you recommend?
A) The focus is still on seasonal fish dishes (fresh fish available at the time).
Boiled fish and char-grilled chicken with salt and pepper are also popularity on the menu.
White rice is cooked in a clay pot and has a good reputation for being tasty.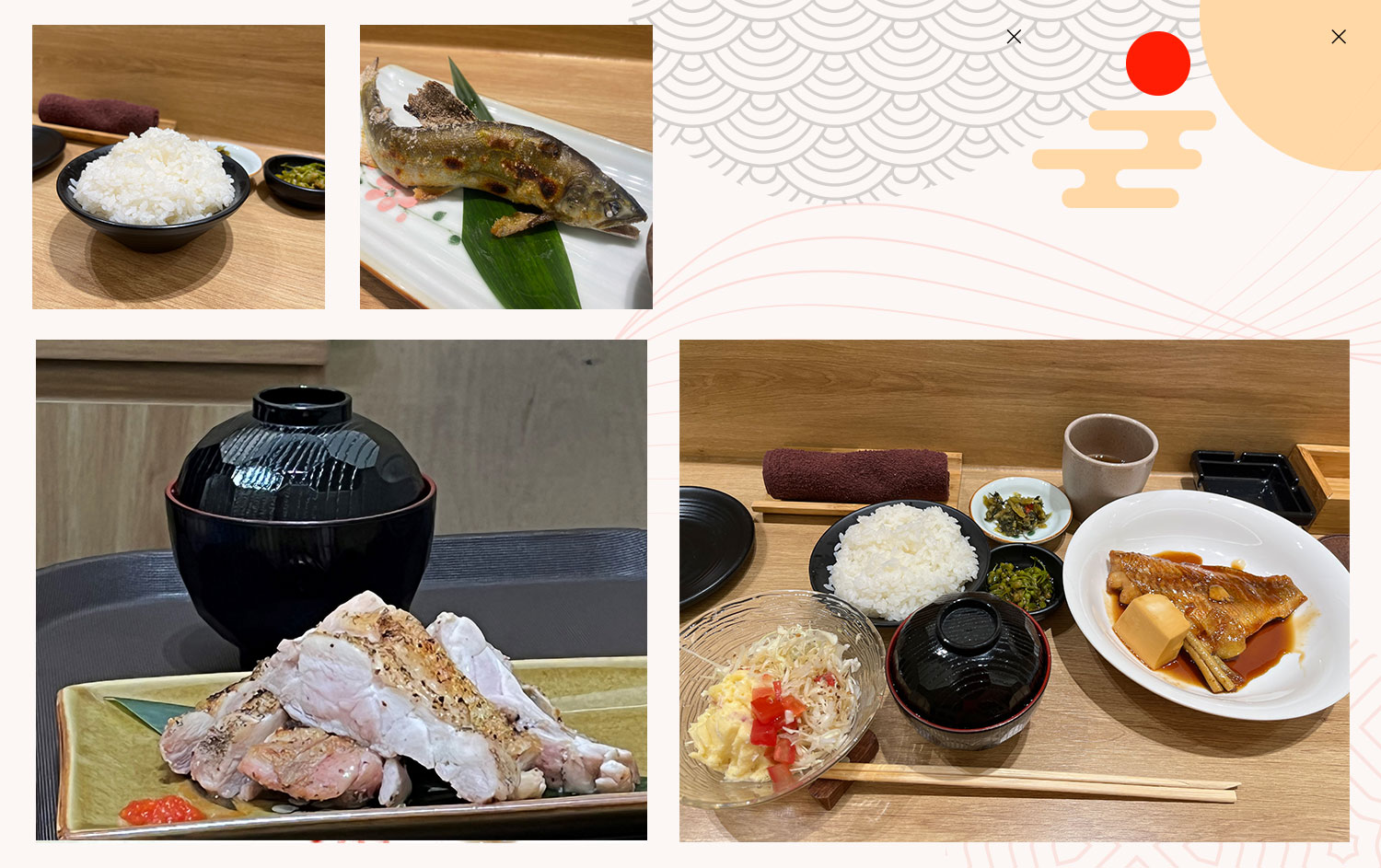 Q)What is the organization of the restaurant's staff?
A) 5 persons in the kitchen, 2~3 persons in the hall (all of them can speak Japanese).
Q)How many floors does the restaurant have?
A) Counter seating is available on the first floor, and private rooms are available on the second and third floors.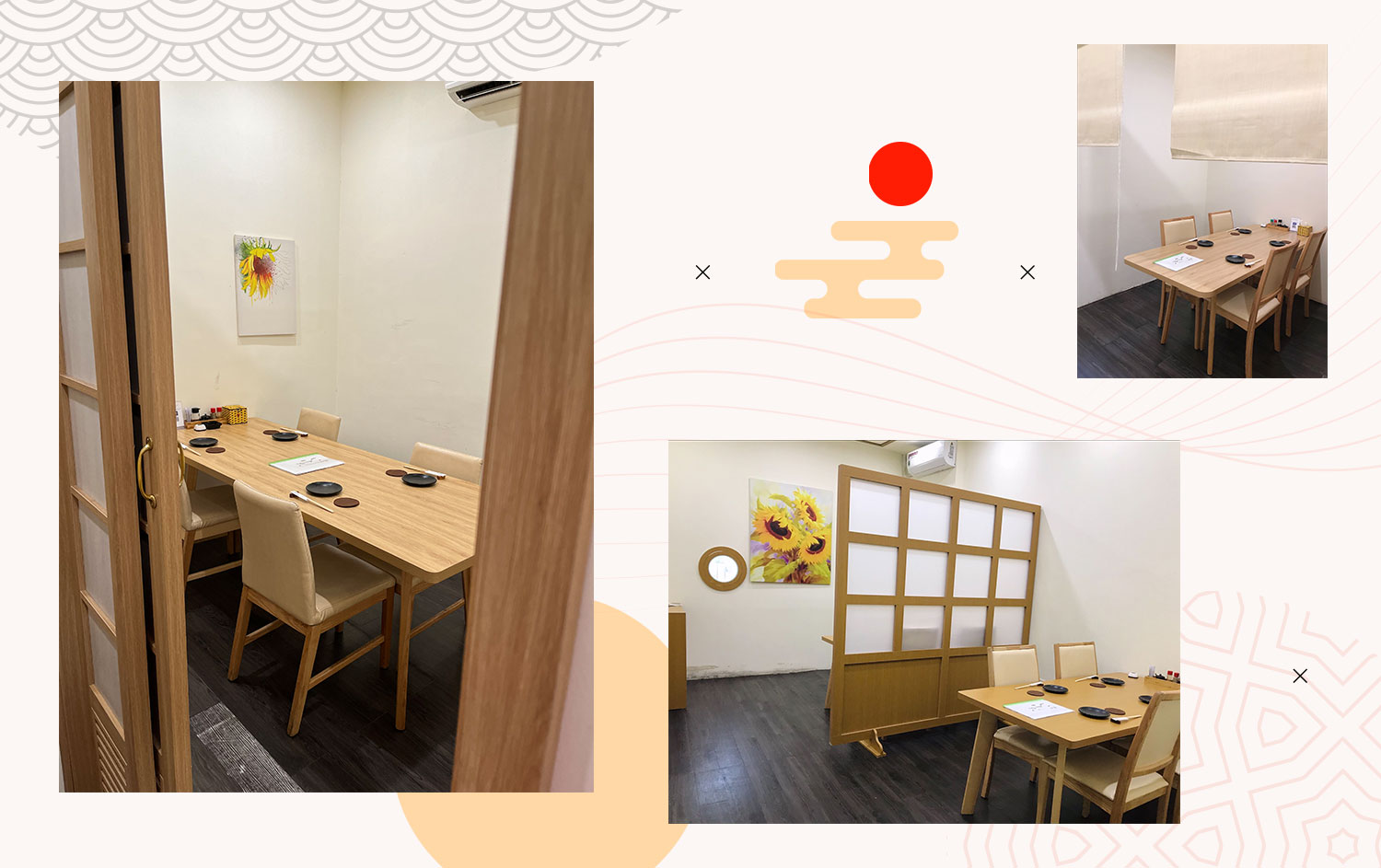 ☆Currently, 90% of our customers are Japanese, but we would like to give Vietnamese people a taste of the Japanese "Fuzei" (graceful and elegant).
【Interview with staff member Ms.Uyen】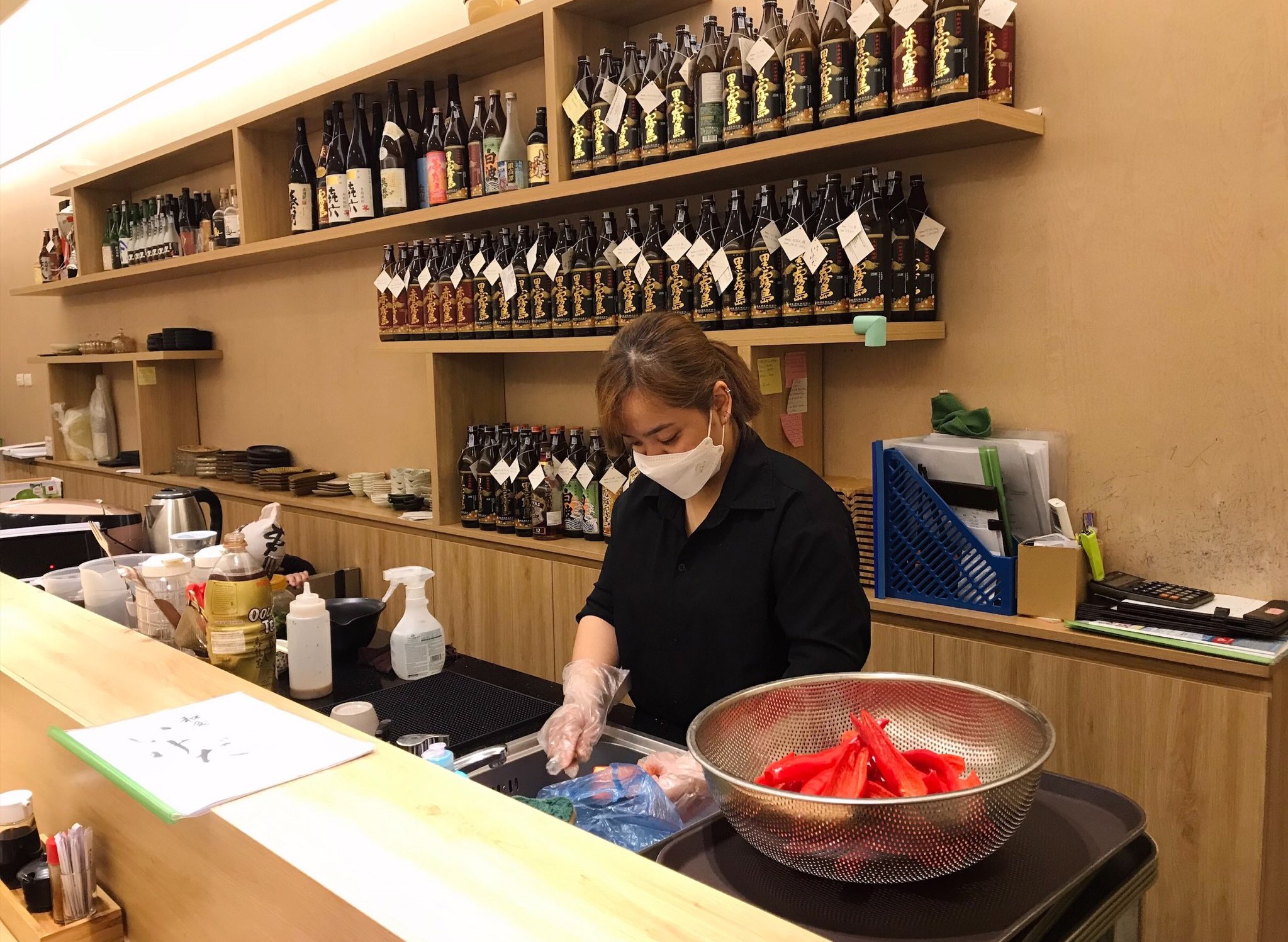 Q)Do you have experience in the food and beverage industry?  
A) I lived in Japan for 5 years, I have about 3 years experience.
Q)What do you keep in mind at the restaurant? 
A) Always be attentive to customers.
Q)Are there any places you often go in private and restaurants except for Japanese food?
A) I often go to AEON, and for meals I go to Korean restaurants and local food in Hue.
(My comments)
Person in charge of this article: My first impression is that the restaurant is very clean.
For lunch, I had the "mackerel stewed in miso" set meal. First of all, the rice cooked in a clay pot is delicious!
The biggest advantage in Japanese food, and the lineup of salads, oshinko (Japanese pickles), and tender tastes that you would understand if you heard that Mr. Ikeda is from Kyoto.
The mackerel simmered in miso was also a dish with a tender taste that compelled me to have another bowl of rice.
Other popular dishes include charcoal-grilled chicken with salt and pepper.
Next time I'm going to skip work and have a drink and some fresh sashimi at night: 。。。。。。。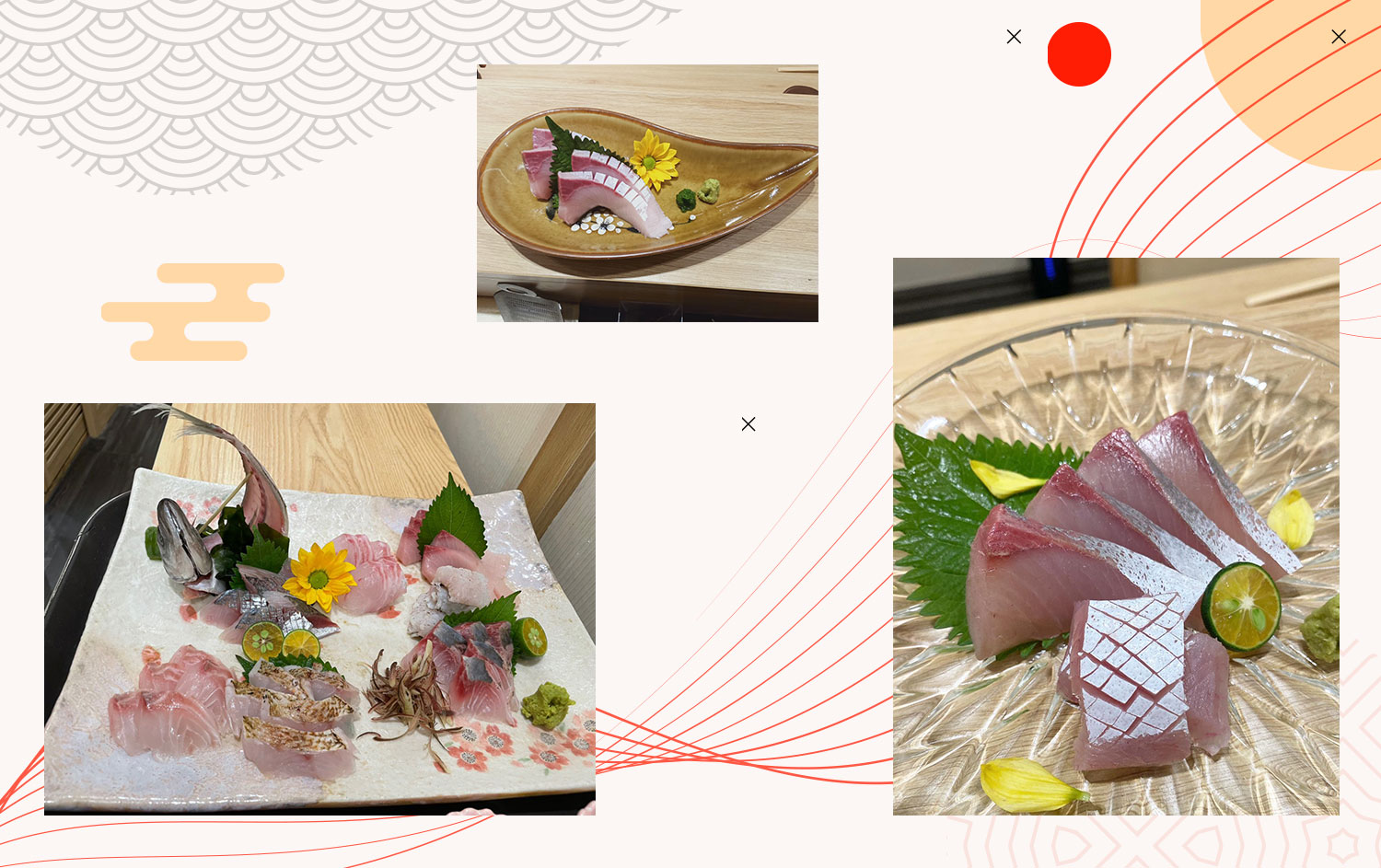 Thank you very much for your time, Mr. Ikeda
☆Also, please welcome "KUSHIAGE IKEDA" which opened last month.
【IKEDA Restaurant】
■ Add: 52 Phan Kế Bính, Cống Vị, Ba Đình, Hà Nội
TEL : JP 0964159430    VN 0798926777
https://www.facebook.com/washoku.ikeda.hanoi/
Opening Hours
■ Lunch11:00〜14:00 Dinner17:00〜23:00
Saturday, Sunday 11:00〜23:00(without a break)
【KUSHIAGE IKEDA】
Restaurant specializing in Kushiage
■ Add Số 2 Ngõ 3 Phan Kế Bính, Cống Vị, Ba Đình, Hà Nội
TEL: 0344852896
Opening Hours
■ Dinner 𝟣𝟩:𝟢𝟢~𝟤𝟥:𝟢𝟢
Notice of Regular Closing Days and Hours
・Monday – Saturday 17:00〜23:00
・Closed on Sunday
We also serve dishes other than shish-kebabs!
"Oden" will begin in November.