Hanoi is a city with many restaurants of different countries, with a diverse and rich cuisine. Today, we invite you to join Vregi Lite to discover famous Japanese restaurants with unique and exquisite Japanese dishes in Hanoi.
1. Takumi restaurant
Takumi is an old Japanese restaurant in Hanoi. With the goal of pursuing "Winning the love of each customer" and becoming the leading destination for Japanese cuisine, Takumi brings sophistication, formality but no less cozy, close and new. From the food to the decoration of the restaurant space.
Before the dishes are delivered to the guests, Takumi Restaurant has prepared the most perfect dishes in terms of both taste and aesthetics. Raw materials are imported directly from Japan's leading prestigious farming farms, so they always keep the natural fresh taste and absolute safety. From those quality ingredients, the restaurant's chefs will skillfully process and meticulously decorate attractive dishes. By his talented hands and enthusiasm, the chef has created a diverse menu of more than 300 traditional Japanese dishes from appetizer to dessert.
Takumi restaurant has 2 addresses at: 98 Mai Hac De, HBT, Hanoi and 95 Linh Lang, Ba Dinh, Hanoi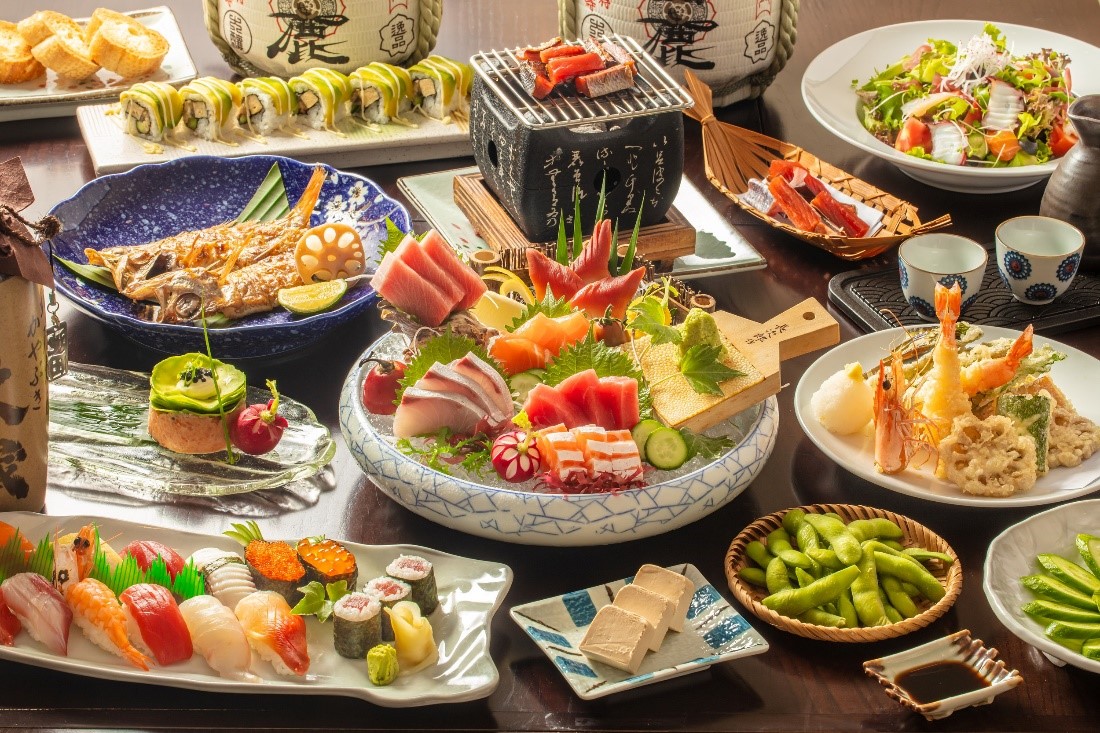 2.Kappou Ishida Restaurant
Kappou Ishida is the first and only restaurant specializing in Omakase in Hanoi. Omakase means "to put full trust in the decisions of others" – diners will not be able to order or explain their taste but must completely trust the chef. Chef Takahiro Ishida will lead diners on a magical journey of Japanese cuisine. Kappou has an elegant, peaceful space imbued with traditional Japanese style, with a system of private VIP rooms and a counter area with a view that allows diners to observe the skillful hands of the chef. is an ideal destination for those who love high-class Japanese cuisine.
Address: 15A Nguyen Dinh Thi, Tay Ho, Hanoi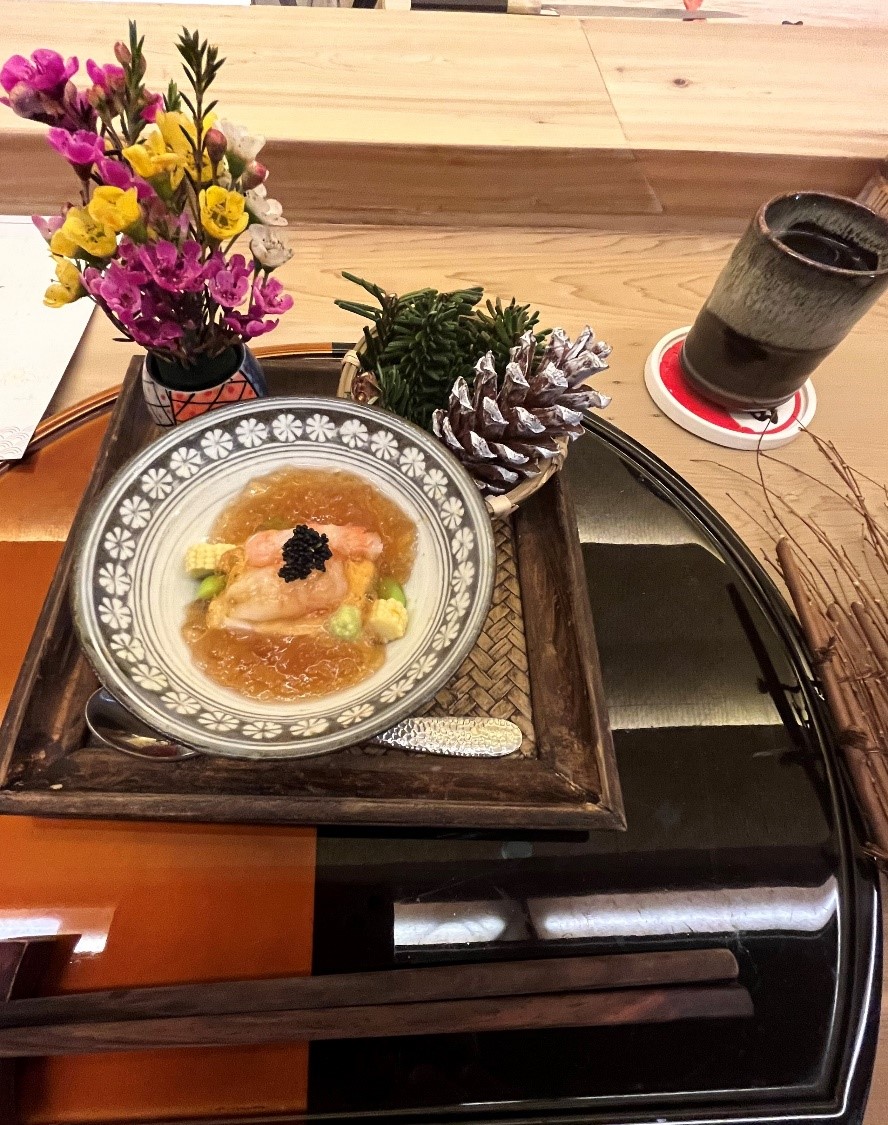 3.Ushino Kura Ha Noi Restaurant
Ushino Kurra is located on Van Bao Street – the central street of the capital, with a minimalist look and bold Japanese restaurant. A special feature of Ushino Kura restaurant is that all beef used is supplied from more than 10 farms of the restaurant, with a strict breeding process, ensuring the beef from the farm to the table is Wagyu A5 standard. scrumptious. In addition to fine dining, the restaurant also sells set lunches and takeaways for those who want to eat at home. Opened for 3 years, a fine dining restaurant like Ushino Kura still has certain characteristics with the Japanese philosophy of balance and harmony, but is embellished with a strong impression thanks to unique ingredients and delicate processing.
Address: 44/4 Van Bao, Ngoc Khanh, Ba Dinh, Hanoi.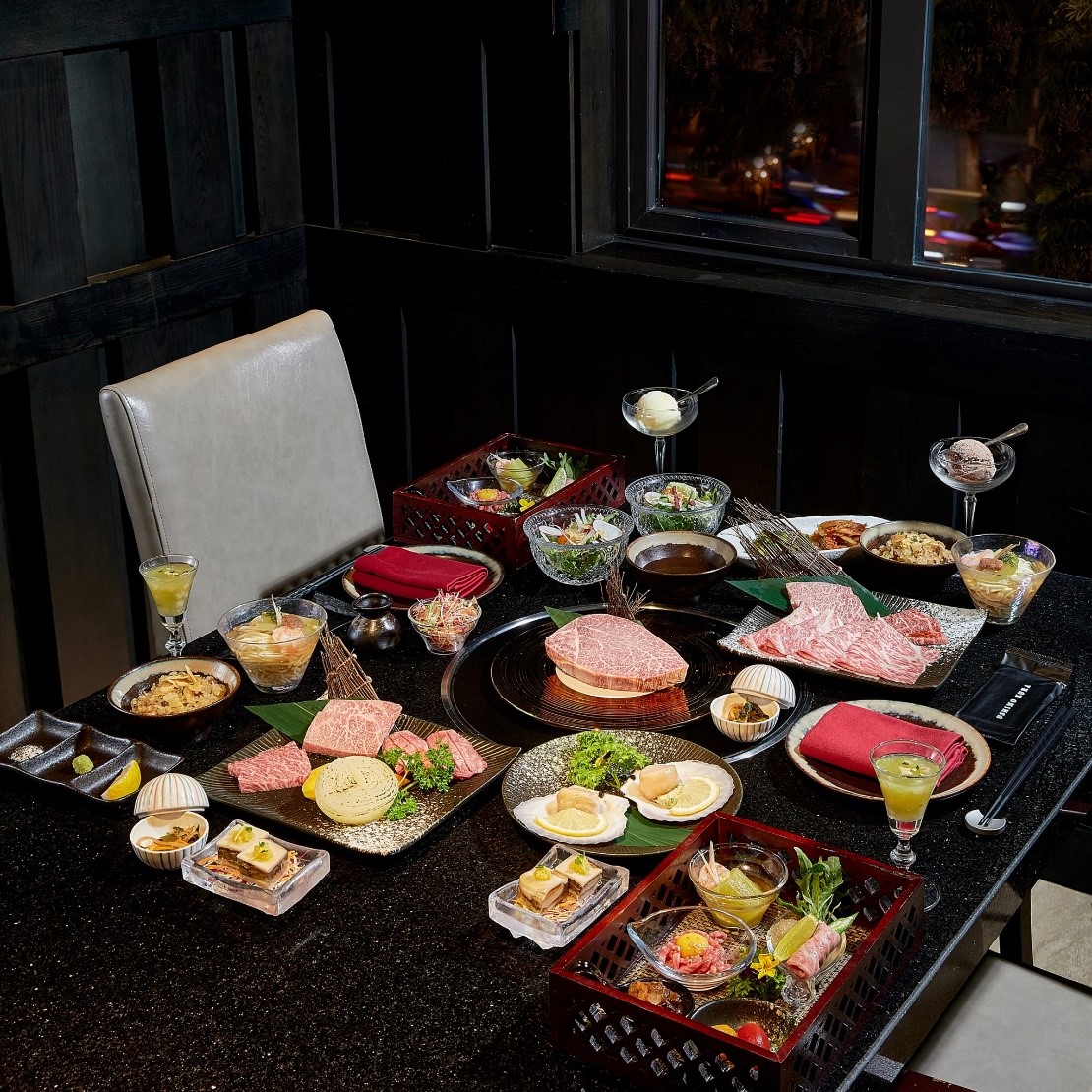 4.Azabu Restaurant
AZABU – HôTEL du PARC HANOÏ is located on the 2nd floor of Hotel du Parc Hanoi, the name is derived from the name of a district of Tokyo, Japan with the concept model of Michelin star restaurant, AZABU restaurant brings offering diners a variety of experiences with authentic Japanese cuisine under the hands of Chef 𝐊𝐚𝐭𝐬𝐮𝐡𝐢𝐫𝐨 𝐈𝐜𝐡𝐢𝐦𝐨𝐭𝐨 from Kawabun Restaurant – a Japanese restaurant with a history of more than 400 years located in Nagoya city.
The space here is a bit separate from the outside, quiet and has a certain privacy with bold Japanese traditions, minimalism but sophistication, combined with elegant colors, the space of is always the place to be. Diners can find peace and relaxation. In particular, there is also a private room service with the smallest room that can accommodate a maximum of 6 guests, and is a non-smoking room. The room has a glass panel overlooking the small landscape, Japanese-style shoji sliding doors not only bring privacy to each space but also imbued with Japanese culture.
Speaking of dishes, the restaurant is famous for its very fresh and delicious sashimi and sushi, with fresh ingredients imported directly from the Toyosu fish market from Japan.
Address: 84 Ward Tran Nhan Tong, Nguyen Du, Hai Ba Trung, Hanoi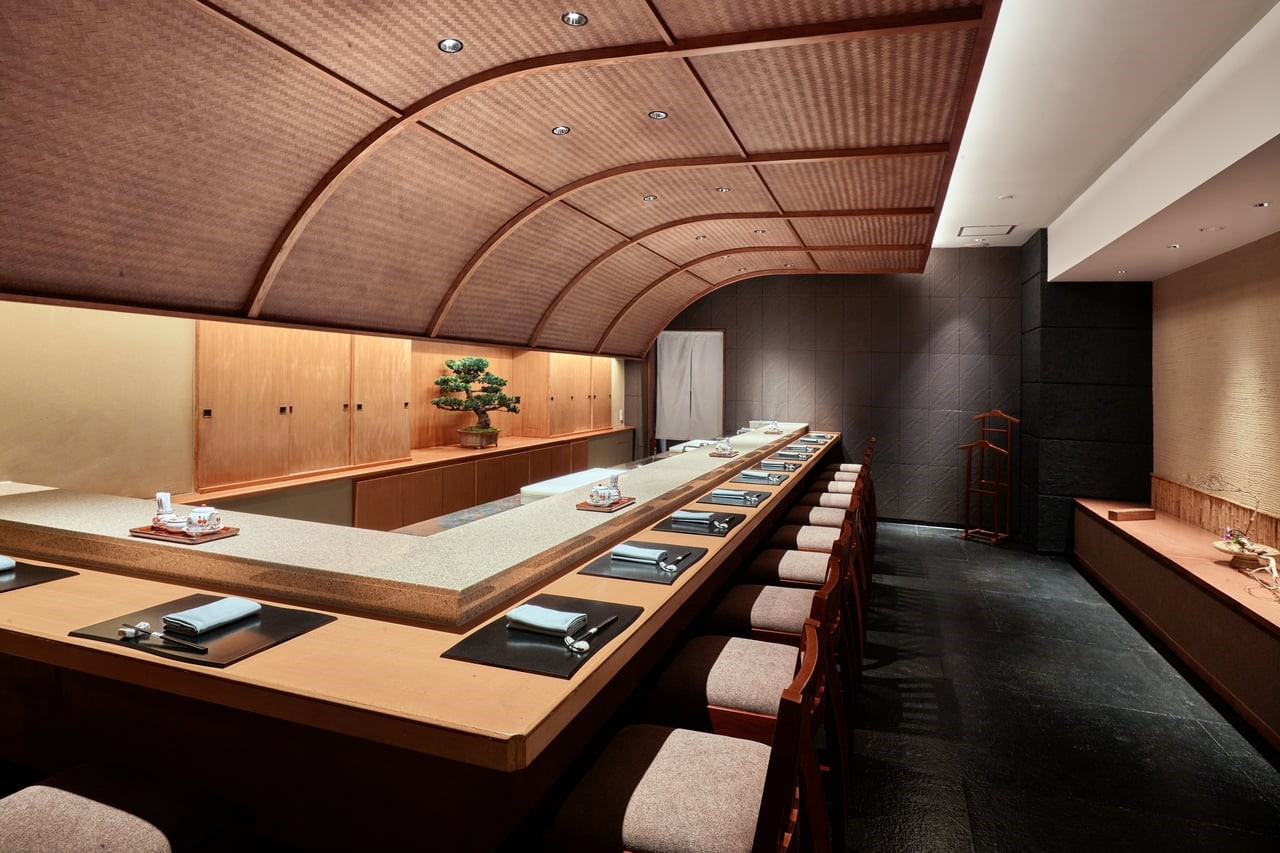 5.Torikichi Restaurant
Torikichi is an old Japanese restaurant. With the slogan "Each dish is cooked with my heart", diners will feel the difference in each dish. Especially with chicken dishes, you will never forget the delicate and delicious taste that makes up the restaurant's brand.
Thanks to the excellent quality of food and the enthusiastic and elegant service style, Torikichi restaurant was introduced to a large number of Japanese diners, now the restaurant has opened a branch in My Dinh.
Torikichi is also a loyal customer of World Fusion, currently using Vregi Lit software. Being accompanied, side by side, contributing to the strong development of Torikichi restaurant is really a pride of Vregi Lite.
Address: 75 Kim Ma Thuong, Cong Vi, Ba Dinh and 50 lanes 39 Dinh Thon, My Dinh, Nam Tu Liem, Hanoi