We were granted permission to interview owner-chef Yu Masuda (celebrity Yu Masuda) and manager Mrs,Thoa.
I personally often visit this restaurant for its great atmosphere.
We were allowed to interview the owner-chef, Yu, Masuda (another celebrity, Yutaka Masuda),and his manager, Mrs,Thoa.
【Introduction of owner-chef Masuda】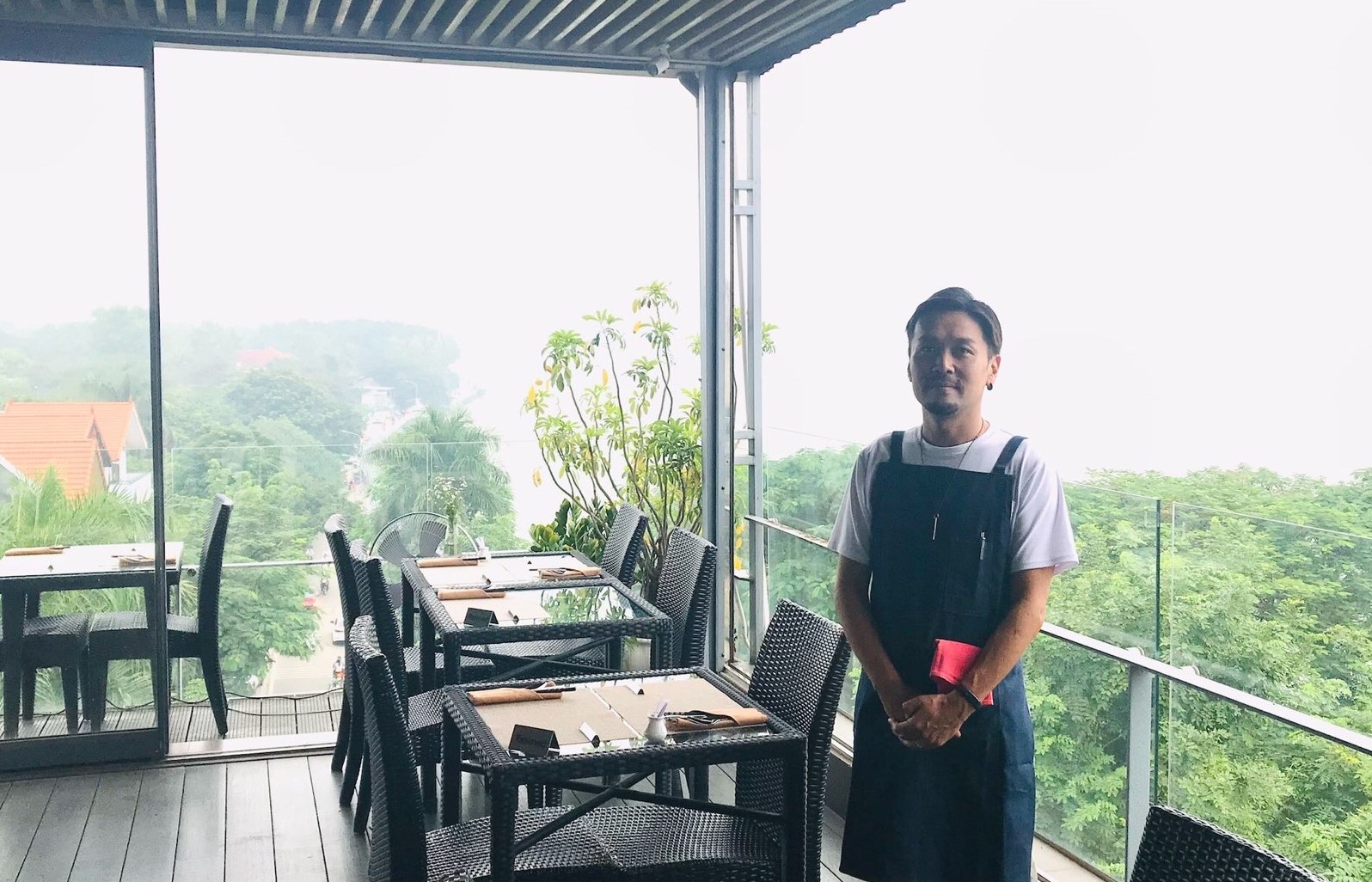 Born in Osaka and worked as a chef in Tokyo for about 11 years. He went to Vietnam as a volunteer for about a year from July 2011 to provide meals to children. He served meals to children in Vietnam.
After returning to Japan, he got an offer to help out at a restaurant in Ho Chi Minh City. He worked at the restaurant for 2 years.
After working there for 2 years, he moved to Hanoi, which he had loved for a long time, and opened his own restaurant PePe la poule in May 2014.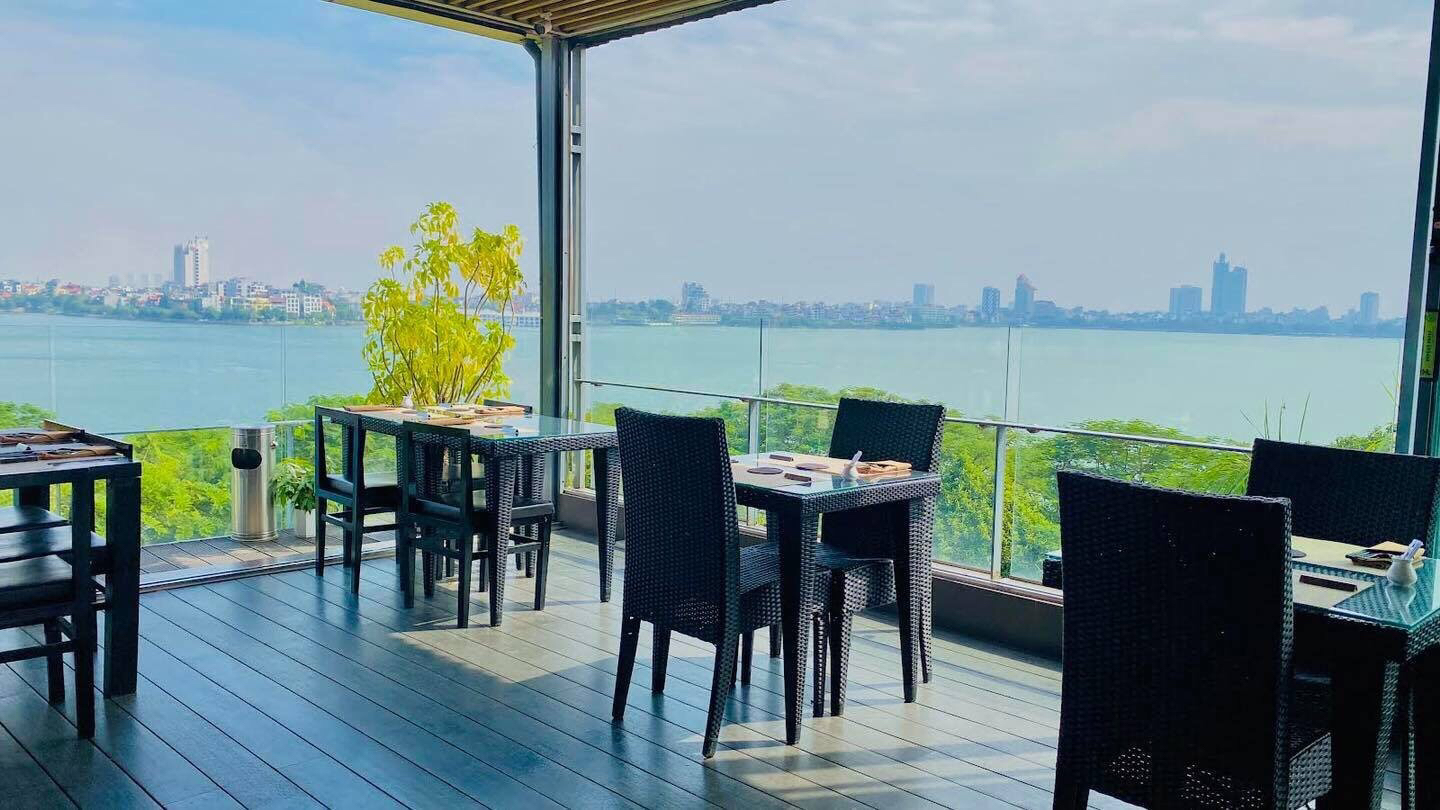 The first floor of the building has a comfortable counter seating area, the second floor has private rooms and round table rooms, the third and fourth floors are offices and warehouses, the fifth floor is a Japanese beauty salon, and the sixth floor (top floor) has an open window is the best location view of West Lake…This floor is my favorite.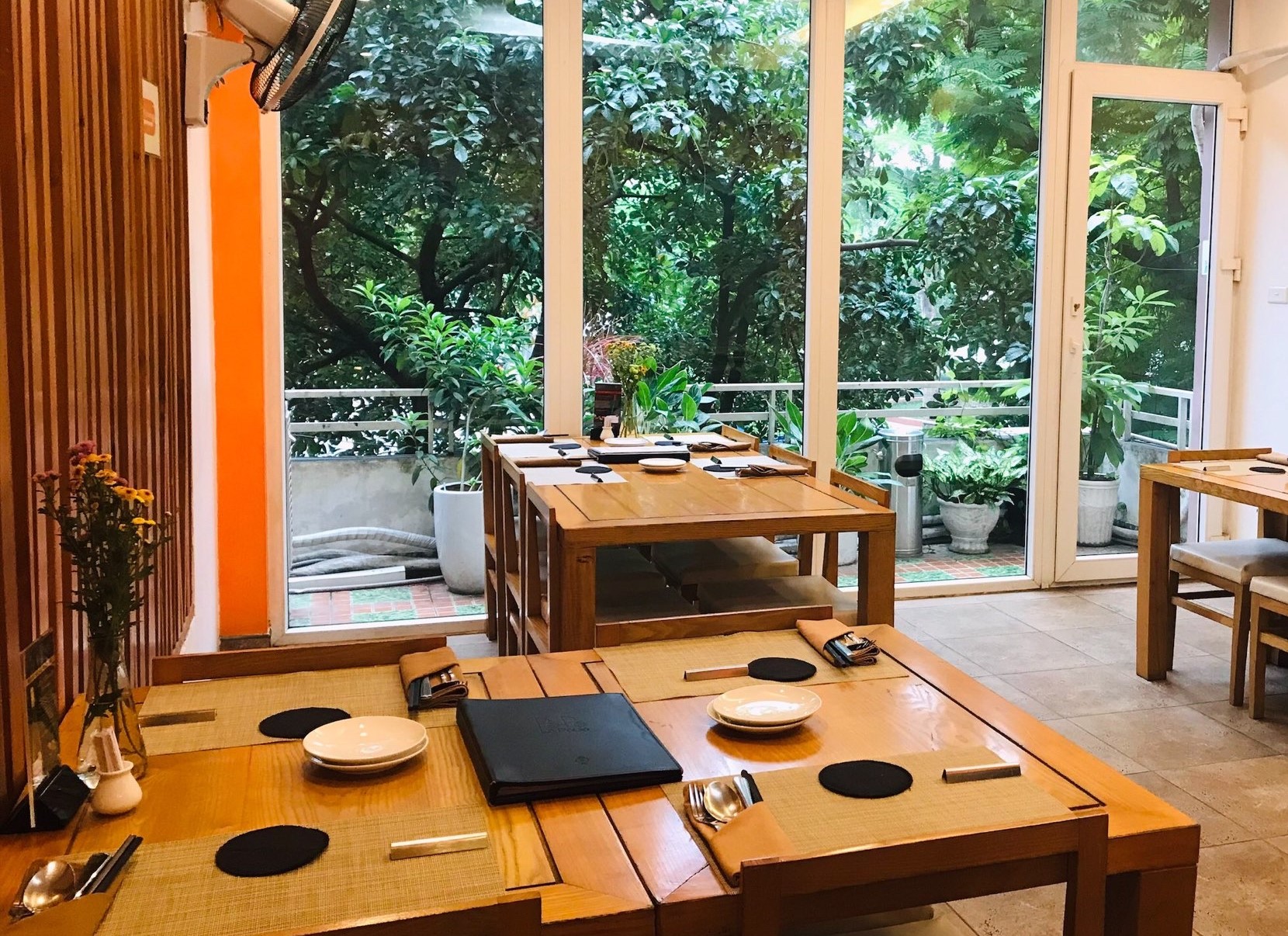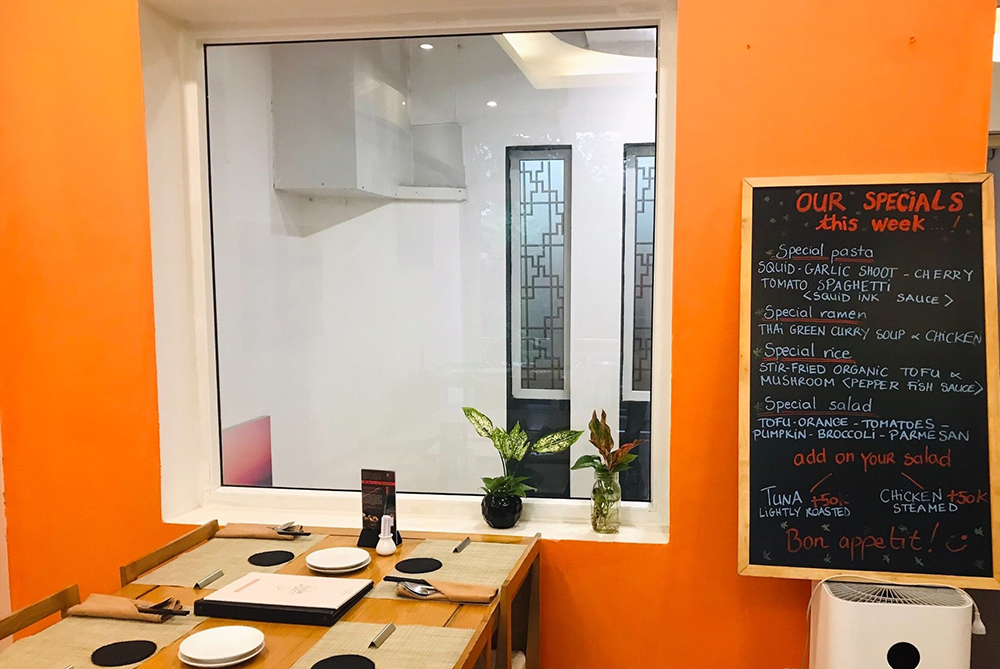 All the staff are very friendly and the space is very comfortable regardless of nationality.
【Masuda Owner's Vision】
Establishing the PePe brand, the first act has gone well in the last 8 years and months, thanks to you, and the second act isthe beginning of a new battle.
The company is considering opening a second store within December 2022 (target).
The new store is called "Soy Pepe".
This is one PePe brand, a restaurant with cuisine based on bean curd.
Now on to ….. NIKU PePe? PASTA PePe? ………..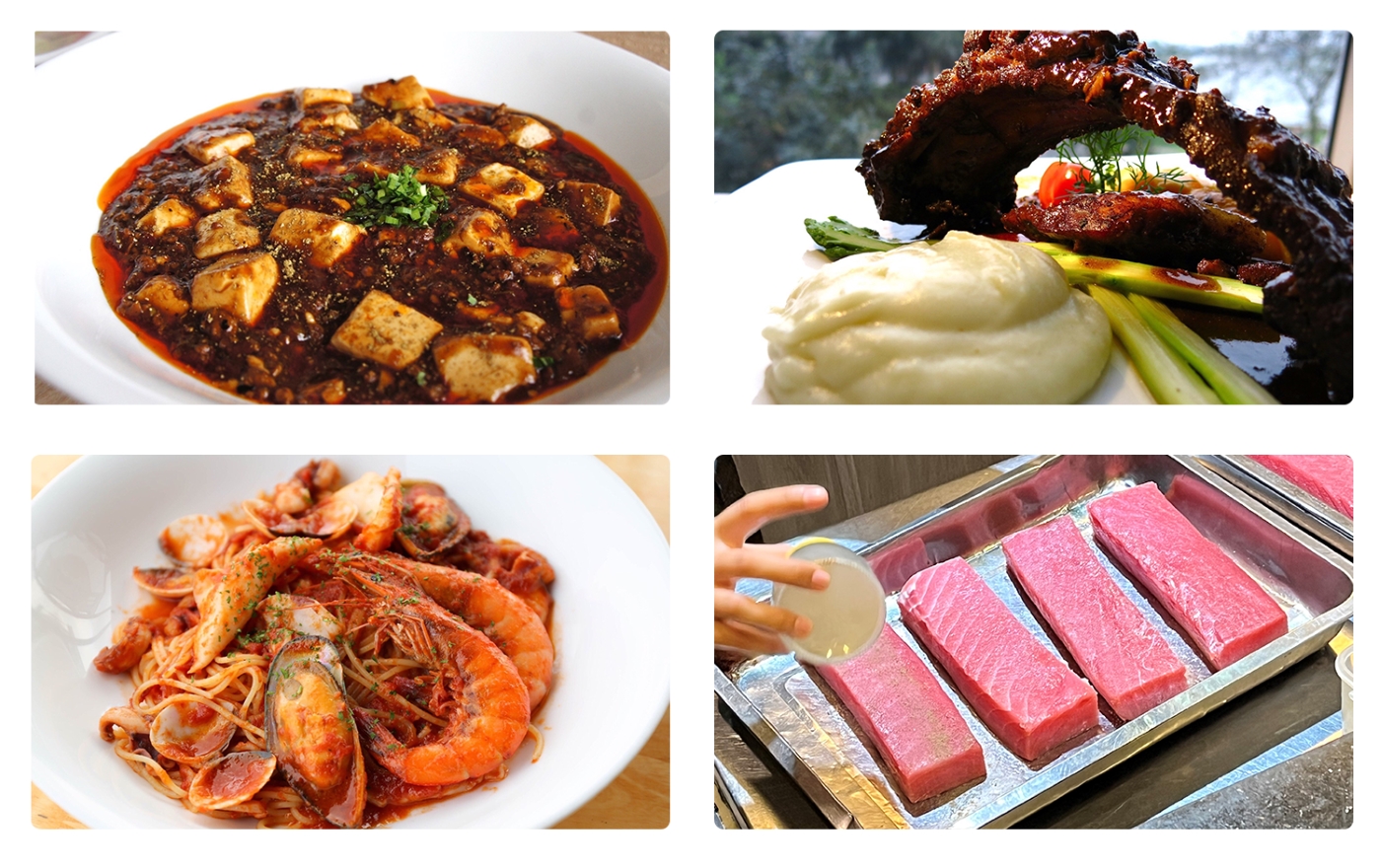 PePe la poule has been going on company trips every year since its inception, and we have already looked into several districts and visited most of the famous places. Now that a little over eight years have passed since the company was established, I wonder if the company trip for the 10th year will be overseas. Go to Japan? Go to another country?
Mr. Masuda's personality is such that he visits Vietnam as a volunteer and cooks for the children, so I believe that the staff is highly satisfied with their working environment. Many staff members can be seen who have been working there since the opening, indicating that he truly care about their staff. I think many people would like to work in a place like this.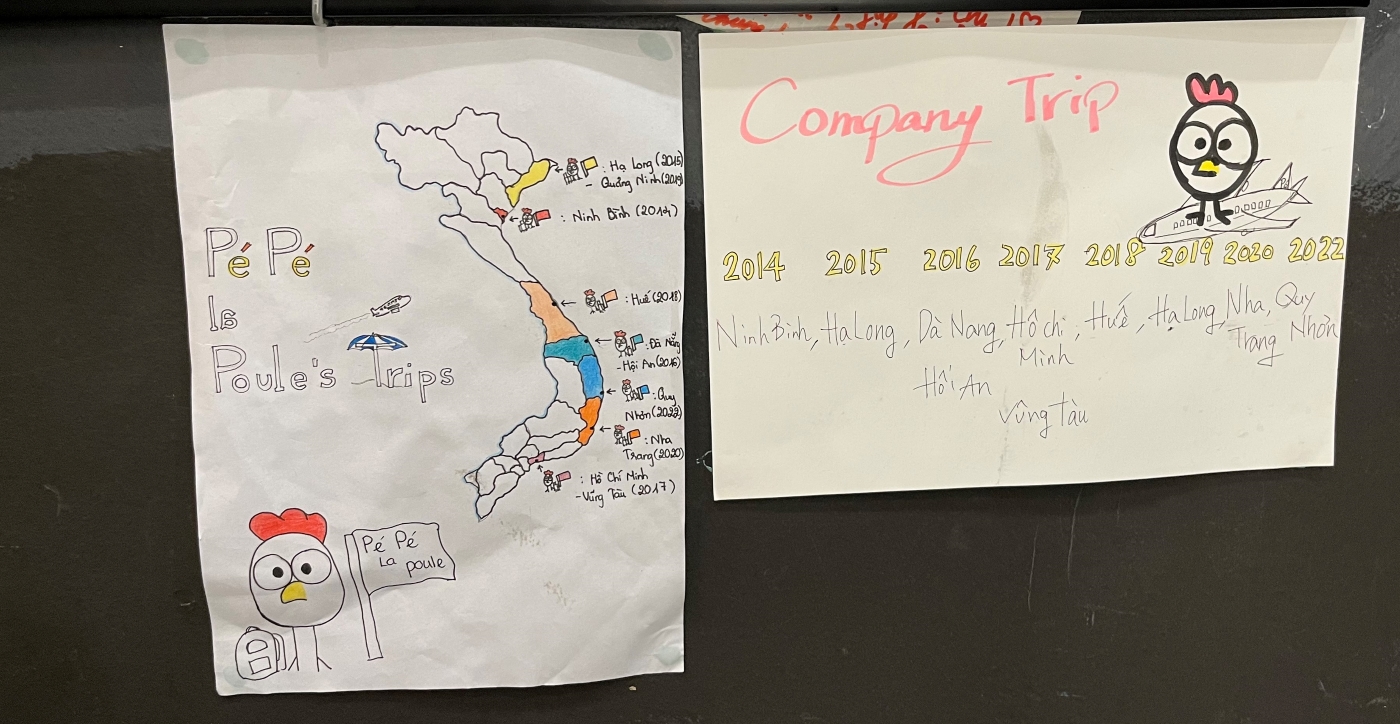 【Interview with Mrs. Thoa, Staff】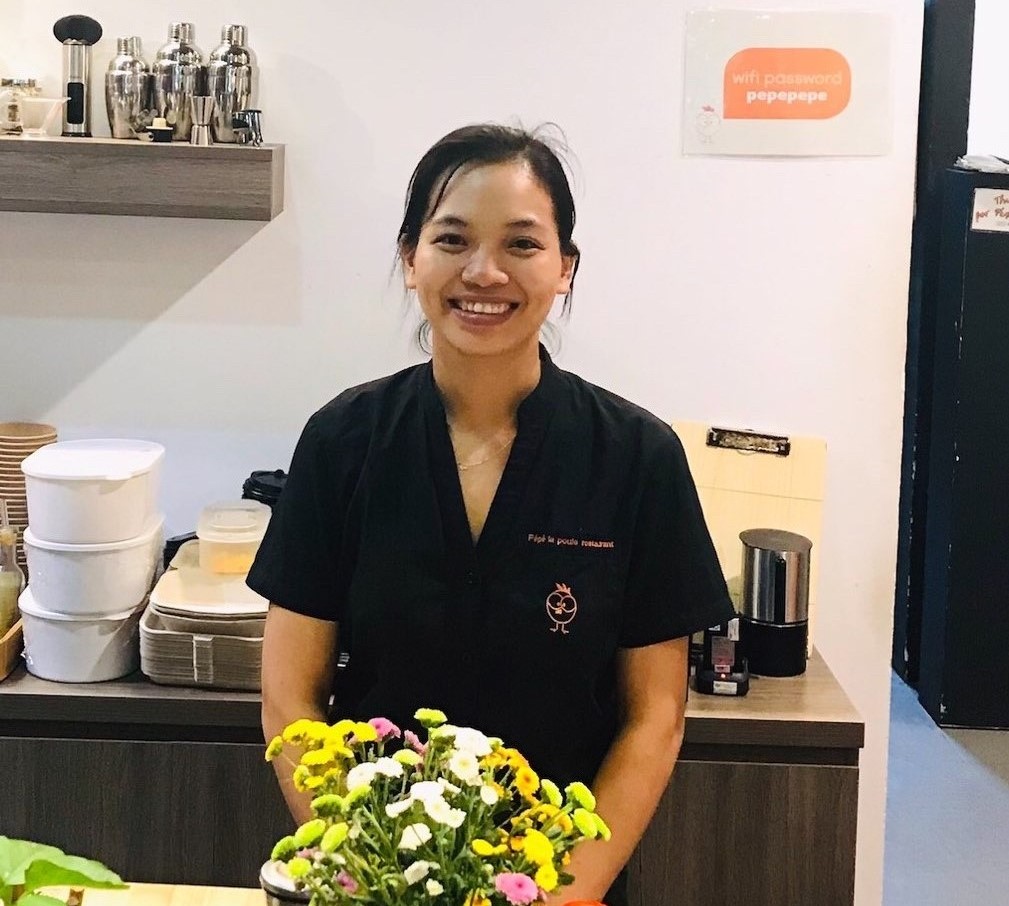 Q1: Do you have experience in the restaurant industry? What is your position in the restaurant?
I have no experience before entering here. I joined Pépé la poule in 2014 and have been working there for 8 years now. The position is a leader. I would say from the very beginning."
Q2: Do you have a restaurant (restaurant, shopping) that you often go to in your private life, if so, please let me know.
Before I got married, I used to go to the shopping center a lot, but after I got married, I don't go there as often.
『Congratulations, you and your husband should go out sometime.』
Q3: Please let me know if there are any great places to eat ( except Pepe, preferably local).
I often eat at small restaurants and Korean restaurants. Sometimes I also eat at a Japanese restaurant (in the Xuan Dieu area near Pepe) with my friends.
Q4. Do you have any hobbies or interests?
Listening to music, watching movies, Facebook, Instagram, etc.
『Please visit Vregi's Facebook page as well.』
【Just Notification】
Would you like to become a staff member of Soya Pepe in Act II?
Join us and become a part of the Pepe brand.
Only a few people are wanted.
You still have a chance to get on the ship.
Contact us here => Tel 036 8787875  Thuy, please.
【Opening Hours】
11:00am ~10:30pm
open every day of the year
【Telephone number】
02462 91 26 41
【Address】
22 Quang, Khanh, Tay Ho, Ha Noi, Viet Nam
[Facebook]